Two Lucky Cups
We all need a little luck on the golf course right? At Tin Cup we are always on the lookout for symbols of good fortune. Did you know that elephants shown with their trunk up are considered lucky? And who isn't looking for the lucky pot of golf at the end of the rainbow? So, here are your Cups for the month of March.
| | |
| --- | --- |
| Trunk Slammer | Pot of Gold |
| | |
| We had a naming competition on Facebook and the winner was "Trunk Slammer". Well done to Don Morris on the inspired name - he is the first recipient of the cup. | Is a hole in one the pot of gold at the end of the rainbow? Perhaps, you'll be the first to achieve the ultimate shot with this fun new cup. |
St. Patrick's Day
We love Paddy's Day and three of our best selling cups ever, Lucky 7, Shamrock, The Luck of the Irish have the Irish "lucky" theme. There's still time to order for March 17th for the perfect gift for your favorite Irish man or woman.
The Perfect Tournament Gift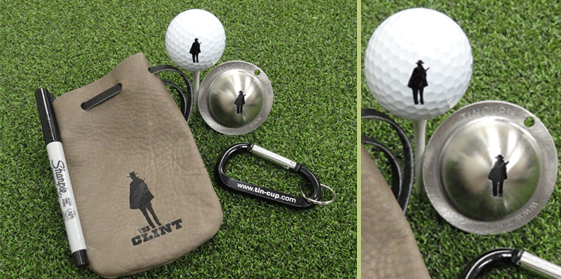 A Tin Cup and leather valuable pouch is ideal for the coming member guest tournament. If your Pro doesn't stock "the Cup" then maybe you can suggest they give us a call on 703-876-6063. We'll be happy to help get some Cups in the shop.
Survey Says!
February 2013
Play well, be happy, and always make your mark!
- Tim Cupp, Chief Tin Man
If you don't want to receive these emails from Tin Cup click unsubscribe.
Tin Cup Products, LLC is located at 7223 Lee Highway, Suite 201, Falls Church, VA 22046
703-876-6063 | info@tin-cup.com